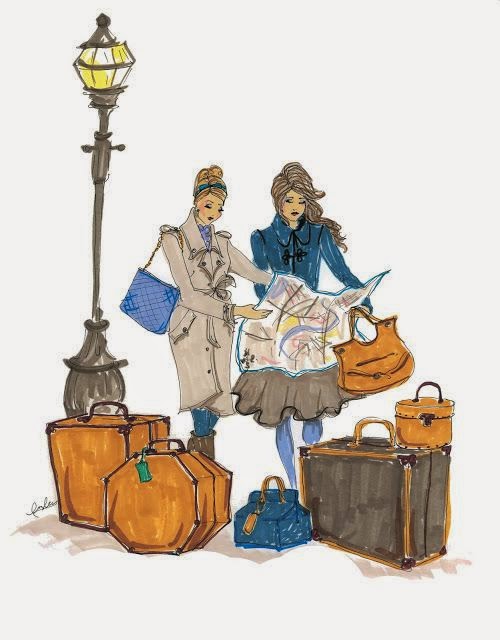 Illustration by Inslee Haynes via
It has taken me a while, but I feel like I finally have packing somewhat down to a science…I will never be the person who takes a two week trip with just a carry-on, but, for the most part, I do pretty well. Until recently, there has been one exception – my toiletry bag. I have struggled with finding one that will keep everything organized without taking up too much space in my luggage. And, it always seems like I have used the last quart sized zip-loc bag the day before I need to put all my 3 oz. liquids in one too meet TSA guidelines (not as much of a worry now that I have TSA Pre-Check but that is a whole other post!).

Enter
the EMME Bag
…a toiletry bag designed by a
Emily Constantini, a frequent business traveler, who finally gave up trying to find the perfect solution and created one herself!
When I read about this bag, it seemed like Emily had indeed created the ideal toiletry bag, so I reached out to her and she very generously sent me one to review. To say that I love this bag is an understatement…here's why: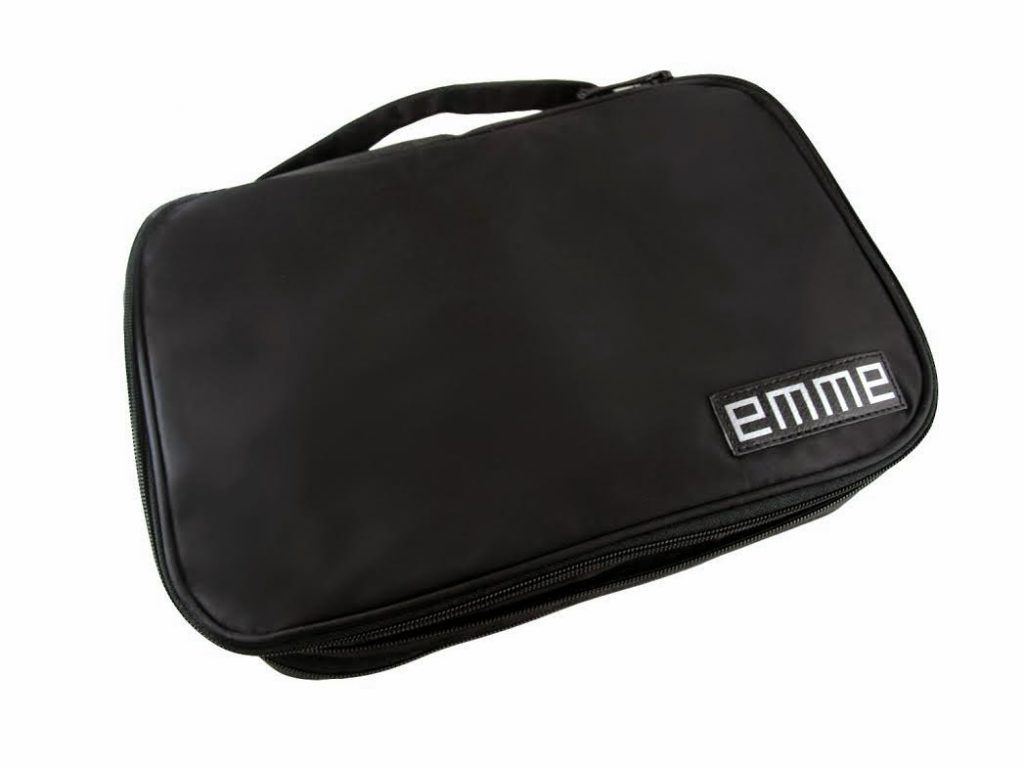 -It folds up and zips into a neat compact bag which fits perfectly into my suitcase. And, it is expandable, so it will fit more for longer trips.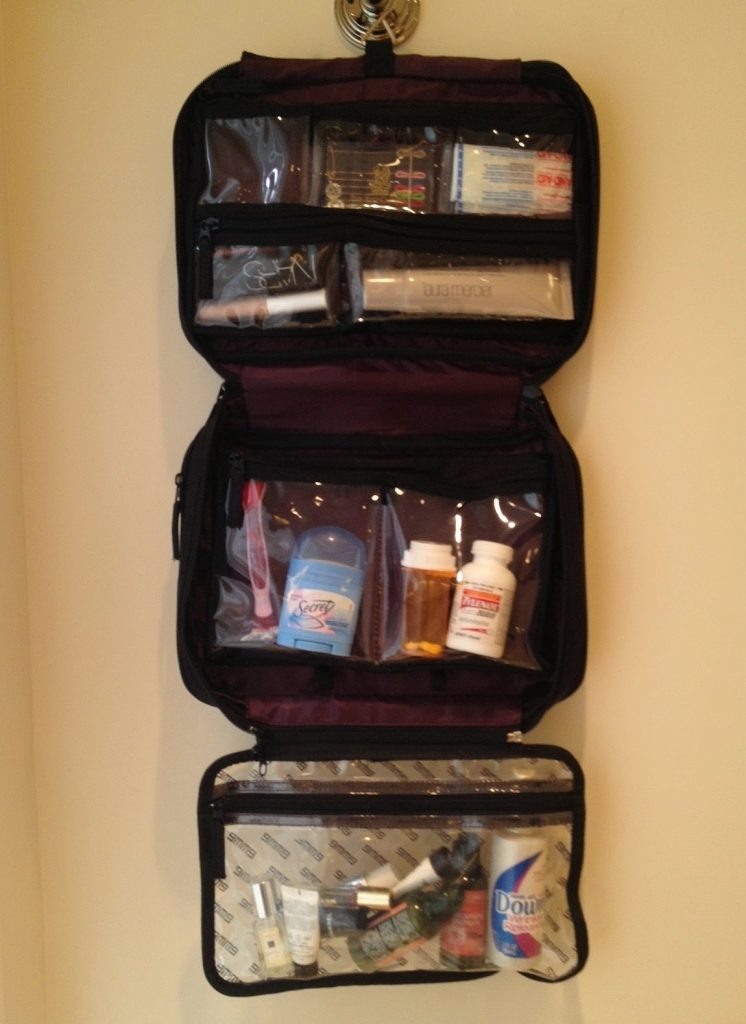 -It hangs. Sometimes (especially in Europe) hotels have very little counter space – you can hang this bag from a towel bar.
-It has clear compartments to keep everything organized…everything has its own place AND you can see where it all is.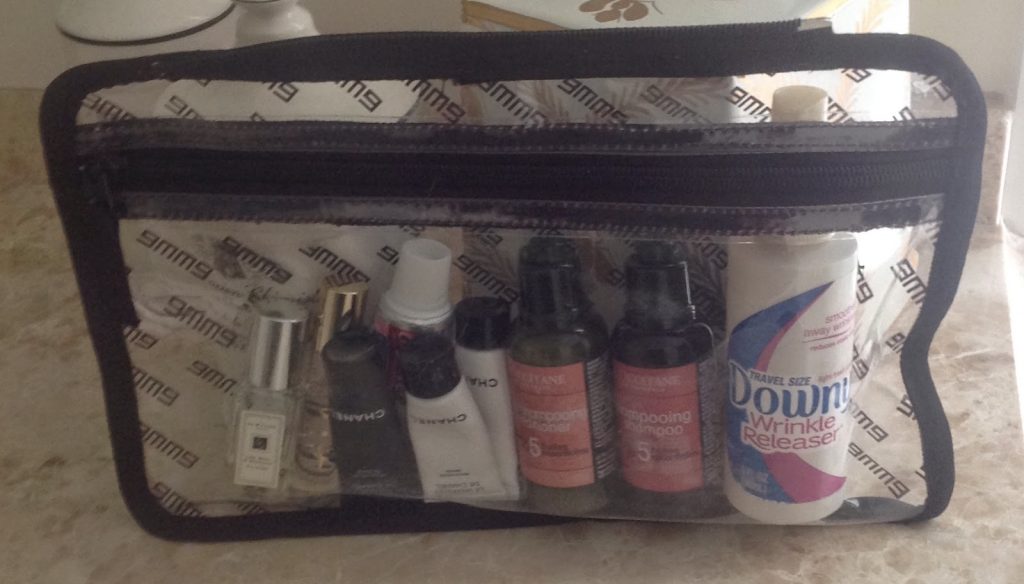 -There is a clear bag that zips off for all your 3 oz. TSA compliant liquids…it is so easy to remove the pouch with your liquids to put through the scanners and then zip it back onto the larger bag when you get to your destination…no more zip-loc bags!!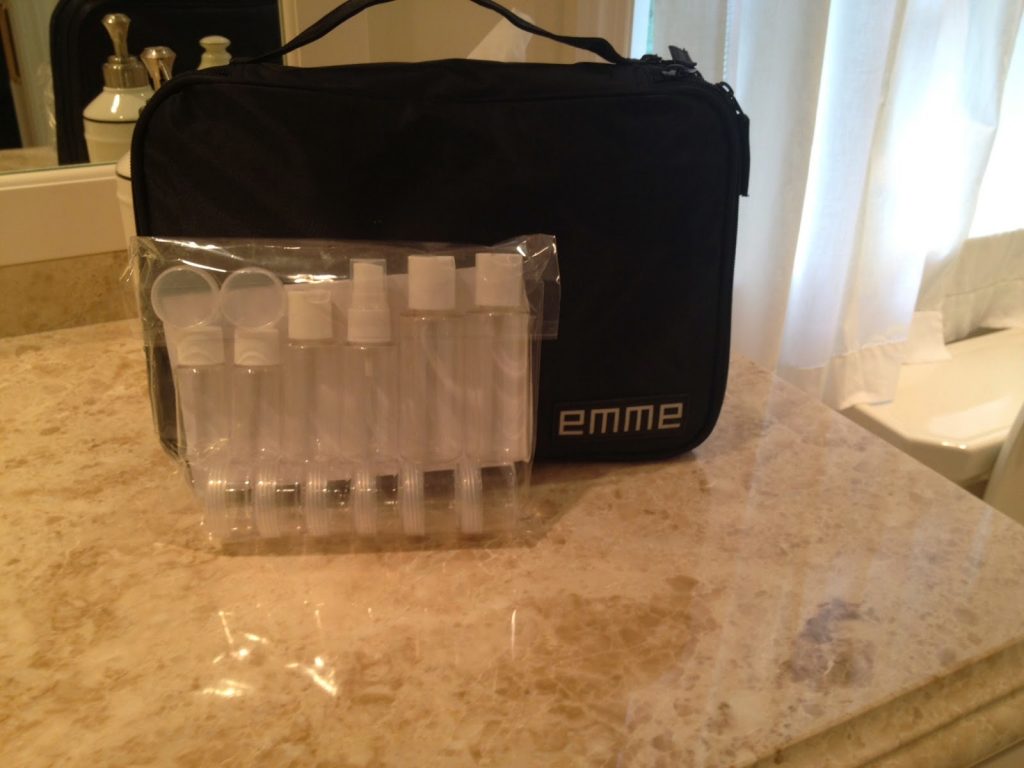 -She has thought of everything – the bag is made of high quality nylon (think Longchamp bag type material) and non-toxic plastic, and includes 12 TSA approved bottles and containers (including a spray bottle).
I love supporting small enterprises…this is a labor of love for Emily and she has really hit it out of the park with this bag. She hopes to expand the line to include other colors and materials – I can just envision EMME bags collaborating with the likes of Kate Spade to create some really fun colors and designs. In the meantime, you can't go wrong with the chic black bag!
Emily is offering a 20% discount on EMME bags for my blog readers…just enter the code "Wander" when you order
here
.